About Me
Sandy Spears
Sandy Spears received her M.Ed. in Early Childhood Education from the University of Houston. In 2001, she completed an intensive Baltimore, MD 10 week Association Montessori Internationale program for 3, 4 and 5 year olds and, in 2014, completed an 8 month Rice University Cultural Literacy Story Telling Project for developing early literacy. Throughout her teaching career, she has participated in trainings and workshops through NAEYC, Kindermusik, and Neuhaus. She has 14 years' experience as a lead teacher in classes with children in the 3 to 6 year old range and has an additional 5 years of assistant and substitute teaching experience in early education classes with a variety of teaching philosophies: Montessori, play based, NAEYC accredited, and direct instruction. She currently teaches at and runs a full time, licensed, home based day care. Before her 19 years in the early education field, Sandy was a licensed foster parent with Associated Catholic Charities for 6 years. She cares about environmental issues and easy access to voting. She and her husband are the parents of two adult children. Their son is an electrical engineer at a satellite company and loves to backpack and surf. Their daughter writes climate change papers for political candidates and hikes and sews for fun.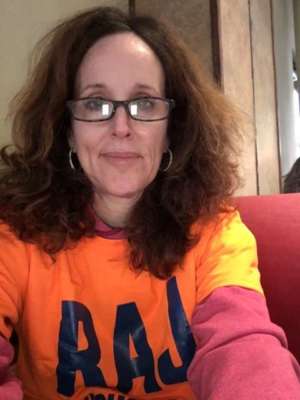 MY MISSION
Snowy Owl Care
The information from this website is pulled from the following resources:
• Writings of developmental psychologists: Piaget, Vygotsky, Erikson, Bandura, Montessori etc.,
• Social and neuroscience research,
• NAEYC best practices, (These are based on input from NAEYC's 80,000 members. NAEYC has been around since 1926 with teachers giving input on issues. If a 1,000 teachers weigh in on one early ed issue and each of those members has taught 10 kids a year for 20 years, that is 200,000 data points/kids they are drawing conclusions from.)
• Her experience above,
• and NAEYC endorsed books and other highly respected readings.